QUALITY MAKES A DIFFERENCE. QUALITY START HELPS.
Young children learn and grow when they're safe, having fun, and are supported by their parents and teachers. High quality early learning helps children's minds grow. It also gives them the chance to talk to and be with other children and adults. The skills they learn in early learning programs from birth through age five will help them succeed in kindergarten and for the rest of their lives.
Quality Start Riverside County helps educators and programs that work with young children, like child care programs and preschools. When early learning programs sign up for Quality Start, they get classes, training, and resources. These supports help them improve their lessons, classrooms, and skills. Being part of Quality Start shows parents that a program is committed to doing the best for their children.
Image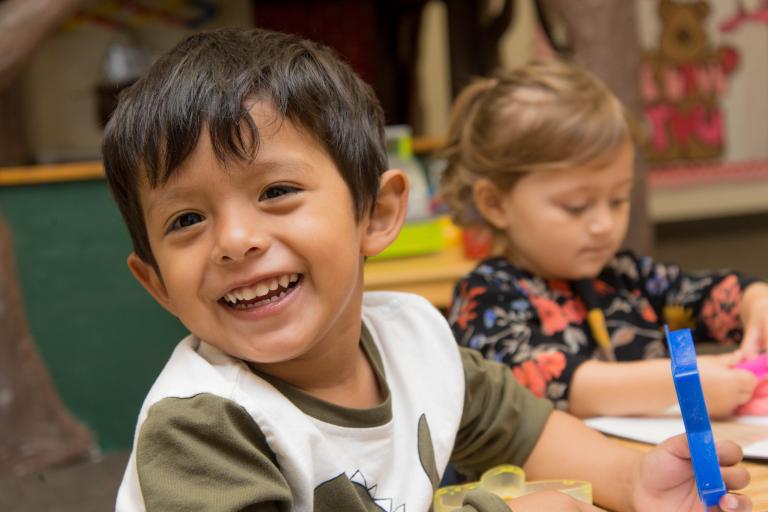 HOW DOES QUALITY START HELP PARENTS/GUARDIANS?
The task of finding a safe and nurturing environment away from home where your child can thrive can be overwhelming. Where do you start your search? How do you know when you've found a high quality program?
Quality Start Riverside County helps you choose child care by helping you find programs that may meet your child's needs. By participating in Quality Start, programs show that they are committed to quality. Also, many Quality Start participants receive quality ratings, which can give you additional information on the program.
Once a participating early learning program has its rating, Quality Start gives them the tools and support needed to continue improving their quality. These resources include a plan to improve quality, trainings, coaching, and other opportunities for professional development. By participating in Quality Start's quality rating and improvement system, programs demonstrate their commitment to offering quality care and early learning for Riverside County children.
Image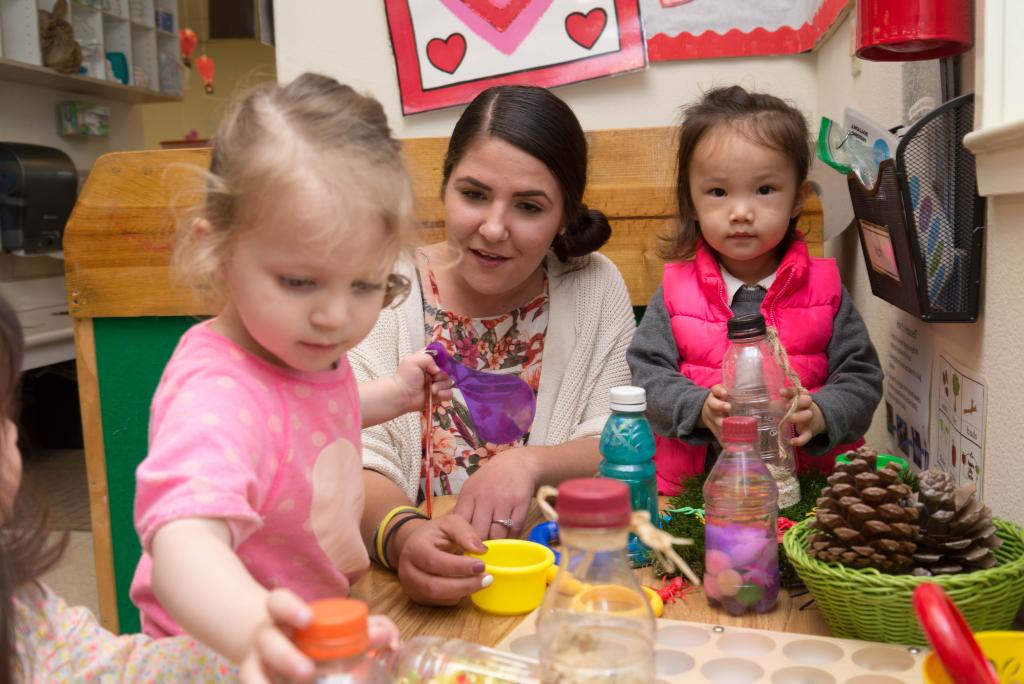 CHOOSING CHILD CARE
WHAT DOES QUALITY CHILD CARE LOOK LIKE?
How do you know when you have found a quality early learning program? What should you look for? Here are some key characteristics of great care:
Safe and Inviting: The classroom, facilities, and program practices should provide a safe and welcoming environment for your child to learn and grow. This may look like a clean, but engaging and comfortable classroom with toys, books, and other child-friendly materials that can spark your child's curiosity and learning.
Small Class Sizes: Class sizes should be small enough for teachers to give individual attention to your child's learning, well-being, and growth. This may look like teachers regularly engaging in conversation, singing, or reading with all children, so they are aware of the unique strengths and needs of each child.
Parents Welcome: The program should welcome parent participation and keep you informed about your child's progress.
Inclusive and Appropriate: The program should respect and accommodate your child's cultural background and/or special needs, and provide age-appropriate activities that will give your child the skills needed to succeed in kindergarten.
Teacher Excellence: Teachers should be trained, educated, and experienced in relevant knowledge areas and techniques to give your child the best quality care.
RESOURCES FOR FINDING QUALITY CARE
Here are some resources to help you find an excellent program for your child:
It is important to visit the program and schedule an interview with the program's early childhood professionals before making your final decision as to which program will be the best fit for your family.  It is also a good idea to ask the program for references and contact the references.
Before you visit a specific program, you should check the licensing history of the program through California Community Care Licensing https://www.cdss.ca.gov/inforesources/community-care-licensing/facility-search-welcome.
As a parent, you have the right to get information about any substantiated or inconclusive complaints about a child care provider that you select for your child. That information is public, and you can get it by calling the local licensing office. The telephone number is (951) 782-4200, or the information can be accessed through the transparency website at: https://www.ccld.dss.ca.gov/carefacilitysearch/
HOW TO USE QUALITY START RATINGS
Quality Start participation and ratings are one thing to consider when looking for child care or preschool, in addition to visiting programs and asking questions to learn if the program is right for your family.
Programs that participate in Quality Start Riverside County can choose to be assessed and rating as part of their quality improvement efforts. These ratings can help parents find high quality early care and education programs for their children, by helping parents identify programs that are the best fit for their family. The ratings also help programs continue to raise the level of care they provide. Quality Start programs are committed to quality and go beyond the standard licensing requirements by participating in the rating and improvement system.
Programs that receive Quality Start ratings are evaluated in different areas that are known to make a difference in quality for children's learning. Parents can search rated programs to find the best options to get their child off to a strong start.
To determine the level of quality of participating early learning programs, Quality Start Riverside County evaluates how each program:
Supports children's health and safety
Ensures their teachers are well-trained and are effective
Provides a supportive learning environment that teaches children new skills
Helps parents become partners in their child's learning
Demonstrates strong leadership and business practices
Visit our Find Child Care page to learn more.
FINANCIAL ASSISTANCE
DO YOU NEED HELP COVERING THE COST OF QUALITY CHILD CARE?
Financial assistance is available to families who may not be able to afford quality child care or preschool. The resources on this page will help you learn more about financial assistance programs that cover some or all of the costs for quality early education, and will help you to see if you qualify for aid.
BRINGING QUALITY EARLY LEARNING HOME
Early childhood development starts at home, and Quality Start wants to help you as a parent/guardian bring quality early learning to your household. From playing with toys to reading books on a regular basis, there are many easy and fun ways to keep your child engaged outside of the classroom. Not only will your child gain new important skills, but you will also have the chance to bond as a family. Need ideas or more information? Check out these resources below, and don't hesitate to ask your child's teacher.